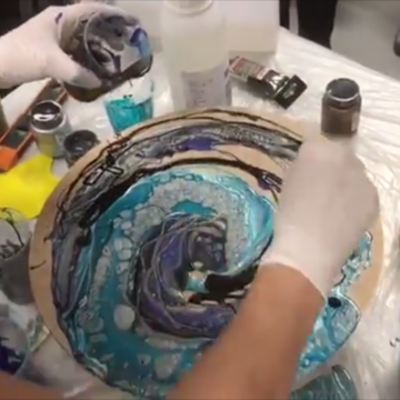 I offer 1-1 workshops, available in Poole, and other locations on request. The workshops can be booked for up to 4 participants. 
Resin is used for many different works of art & there are many types of resins available. The resin we use is low odour & adaptable to many different pigments or colour additives.
Working with resin is reasonably technical & you need to...
Click here for more information